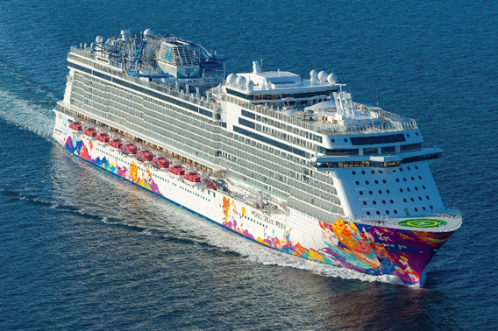 SYSTEM INTEGRATED SILENCER SOLUTION
Second Cruise Ship for Dream Cruise
The new cruise vessel World Dream (151,300 GRT) with  a new design, this cruise ship offers passengers a wide range of special features and comfort. About 75% of the cabins are outer cabins and most of these have their own private balcony. Like the Genting Dream, the ship is equipped with system integrated exhaust silencer for maximum acoustic comfort. The silencers are tuned for the specific exhaust noise and fitted into the overall acoustic system.
DEEP-SEA RESEARCH VESSEL "SONNE"
SCIENCE PLACES THE HIGHEST DEMANDS
A new "sun" for the deep sea
In order to avoid as much noise as possible which could interfere with the scientific measurements, several silencers were connected in series, fine tuned on the engine frequencies,.
The 124 million euro expensive ship its predecessor of the same name which has been in operation for 35 years. The main area is to research the deep sea of the Indian and Pacific Oceans. There, scientists want to study about the effects of these oceans on climate. The ship also questions about resources from the oceans and human intervention are examined in the ecosystems.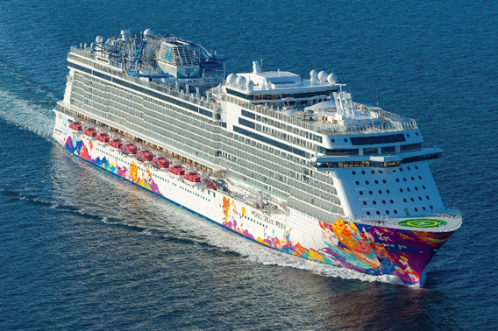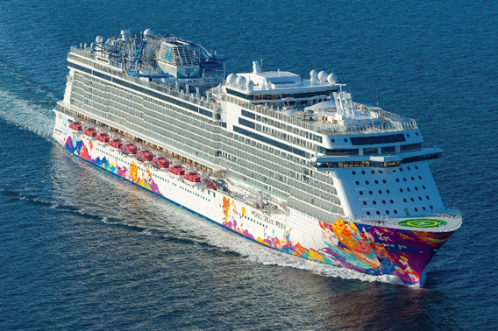 CONCENTRATED POWER DOWN SILENCED
Silencer for the special requirements of purpose-built offshore vessels

For a good atmosphere on board but also to please the environment. It takes a lot of experience to get the exhaust noise from the concentrated engine power under control in a very limited space.
From concept planning and prediction of the overall acoustic system to the delivery of the project-specific silencers.
IMPROVEMENT OF EXHAUST SYSTEMS
175 MW liquid fuel power plant, Viana
Analysis of acoustic conditions, planning of effective additional measures including prediction of the expected emission levels, manufacture and supply of Exhaust-gas Silencers.
After the installation of first two new silencers, an independent acoustic consulting company has issued an extensive expert opinion on the effectiveness of the new silencers. The results show that the Silencers are perfectly dimensioned and have a very significant effect with an attenuation of 10 to 25 dB at the low interference frequencies of the sound emission.